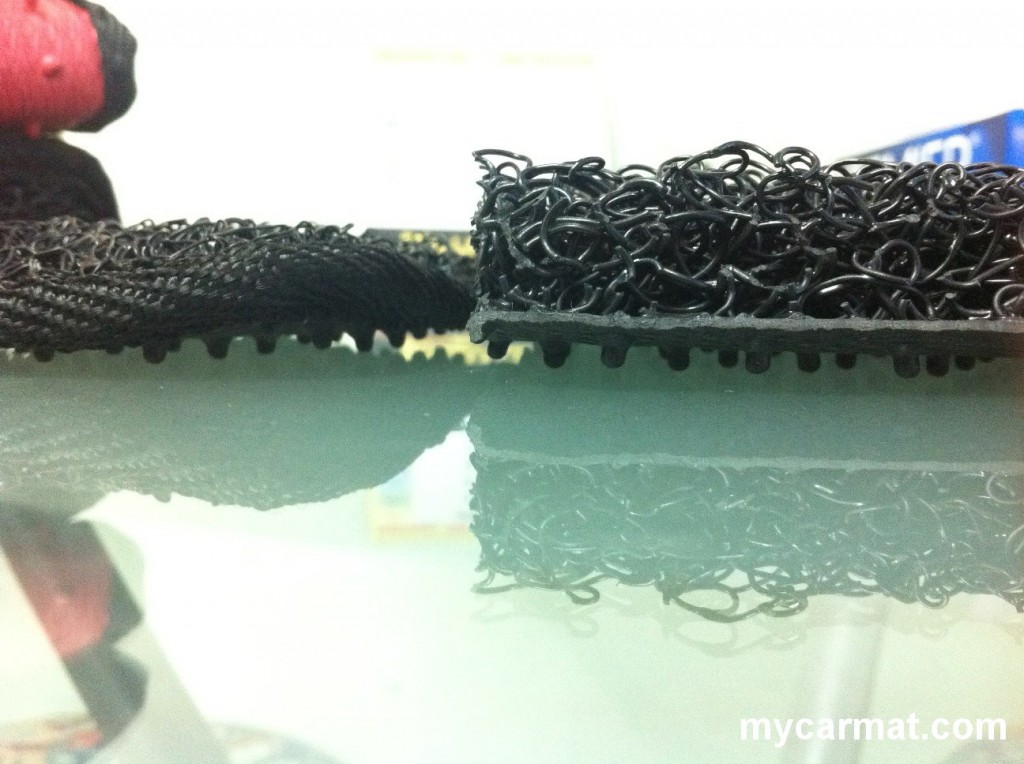 Left : Standard Series Mat (11-12mm thickness)
Right : Dense Series Mat (17-18mm thickness)
Dense Series Car Mat is thicker than Normal Series Mat.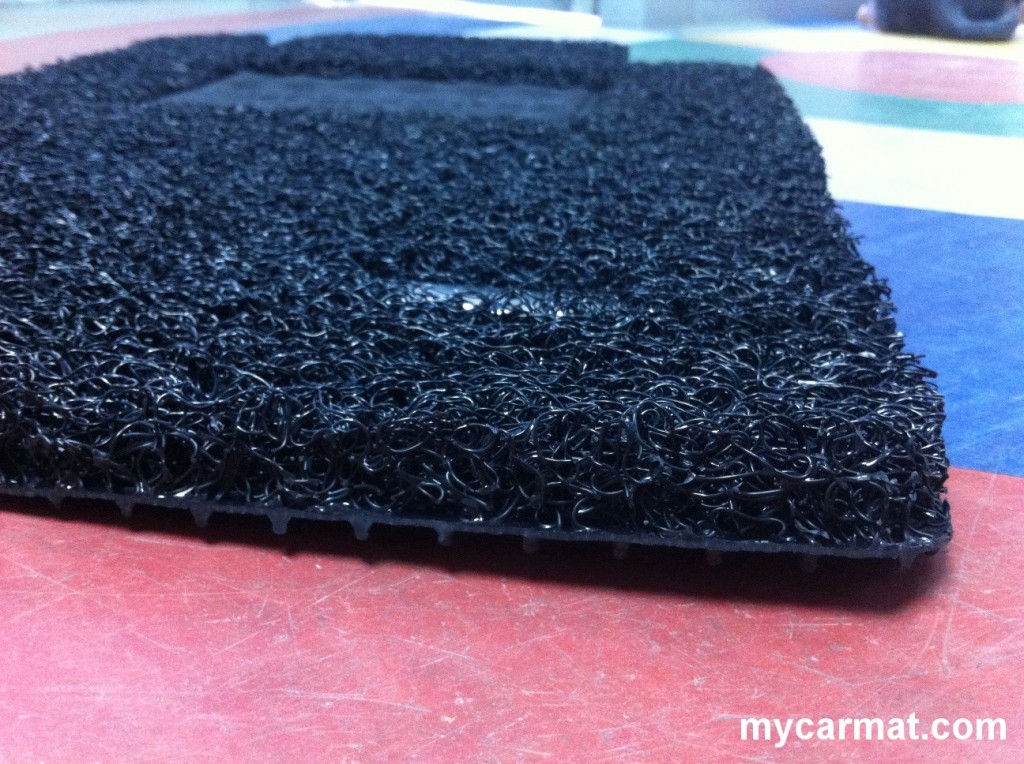 Dense series mat (heavy duty, thicker and more durable) with Heelpad + Metal Badge of Car Brand (without side sewing) and come with 2 years warranty. (17-18mm)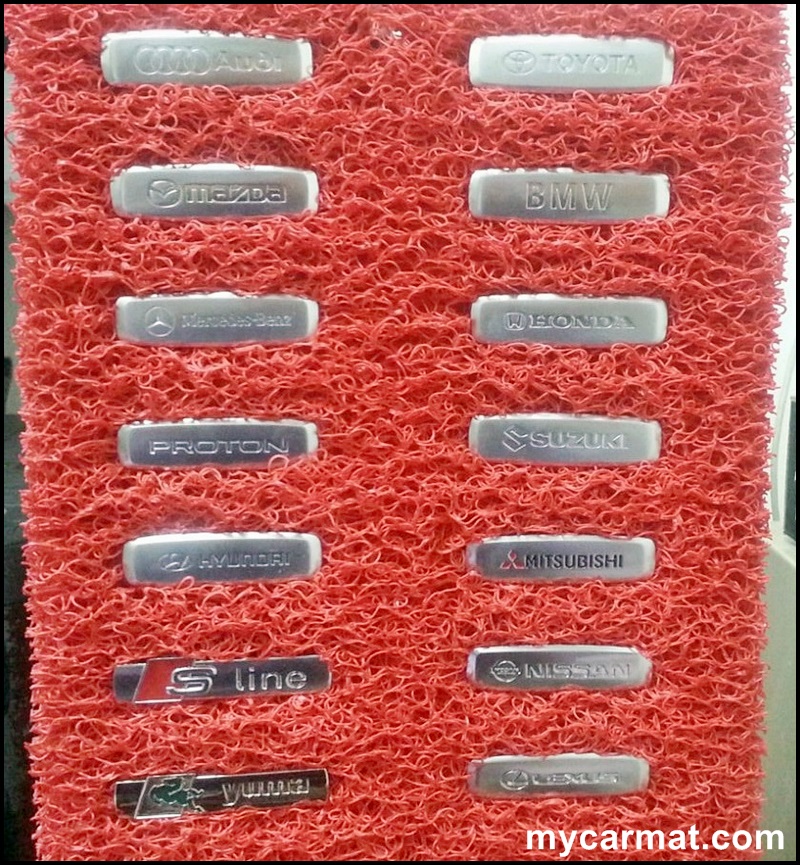 Dense Series Car Mat come with exclusive metal plate for specific car brands.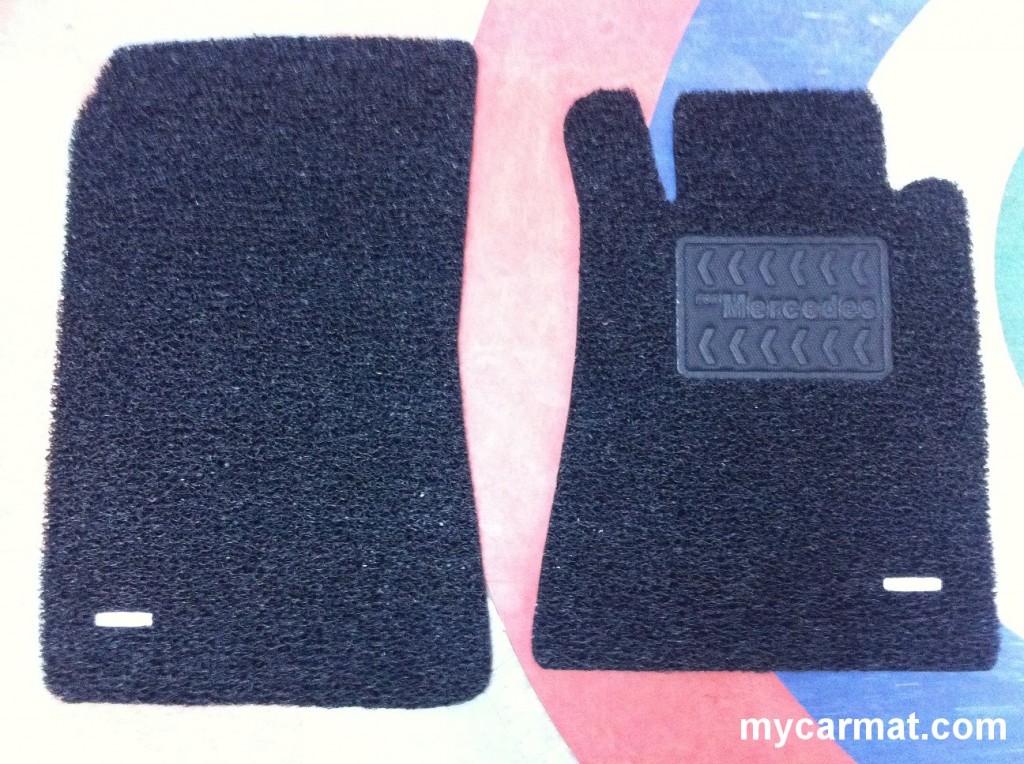 Sample Dense Series Car Mat
RM420 per set for sedan car (excluding boot)